Bright Star  |  Musical
August 23, 2019 - October 5, 2019

Music, Book and Story by Steve Martin
Music, Lyrics and Story by Edie Brickell
Directed by Tim Dietlein
Music Directed by Lincoln Wright
Choreographed by Cambrian James
Run Time: 2 hours 20 minutes including intermission
Not recommended for children; mature storyline.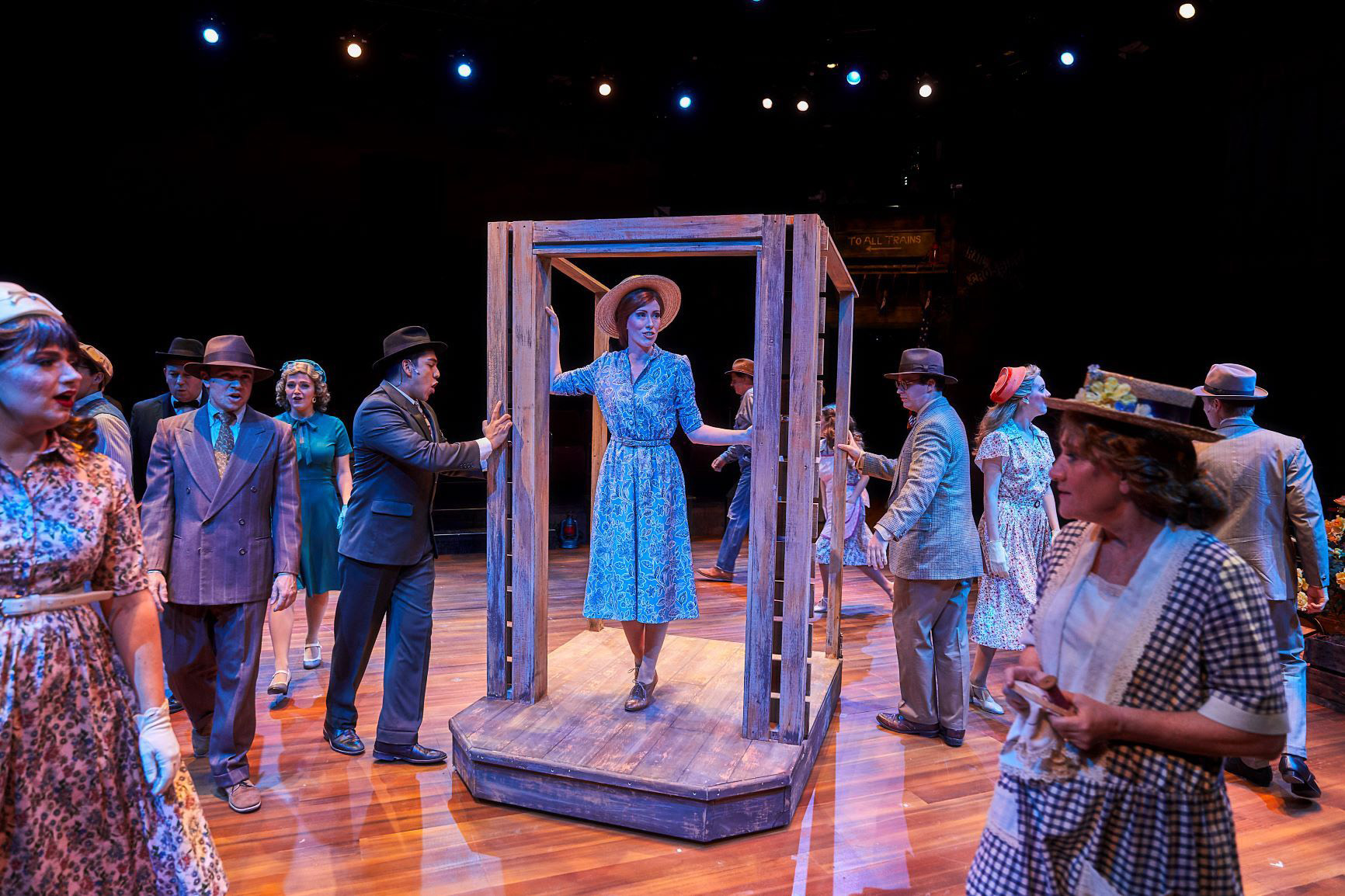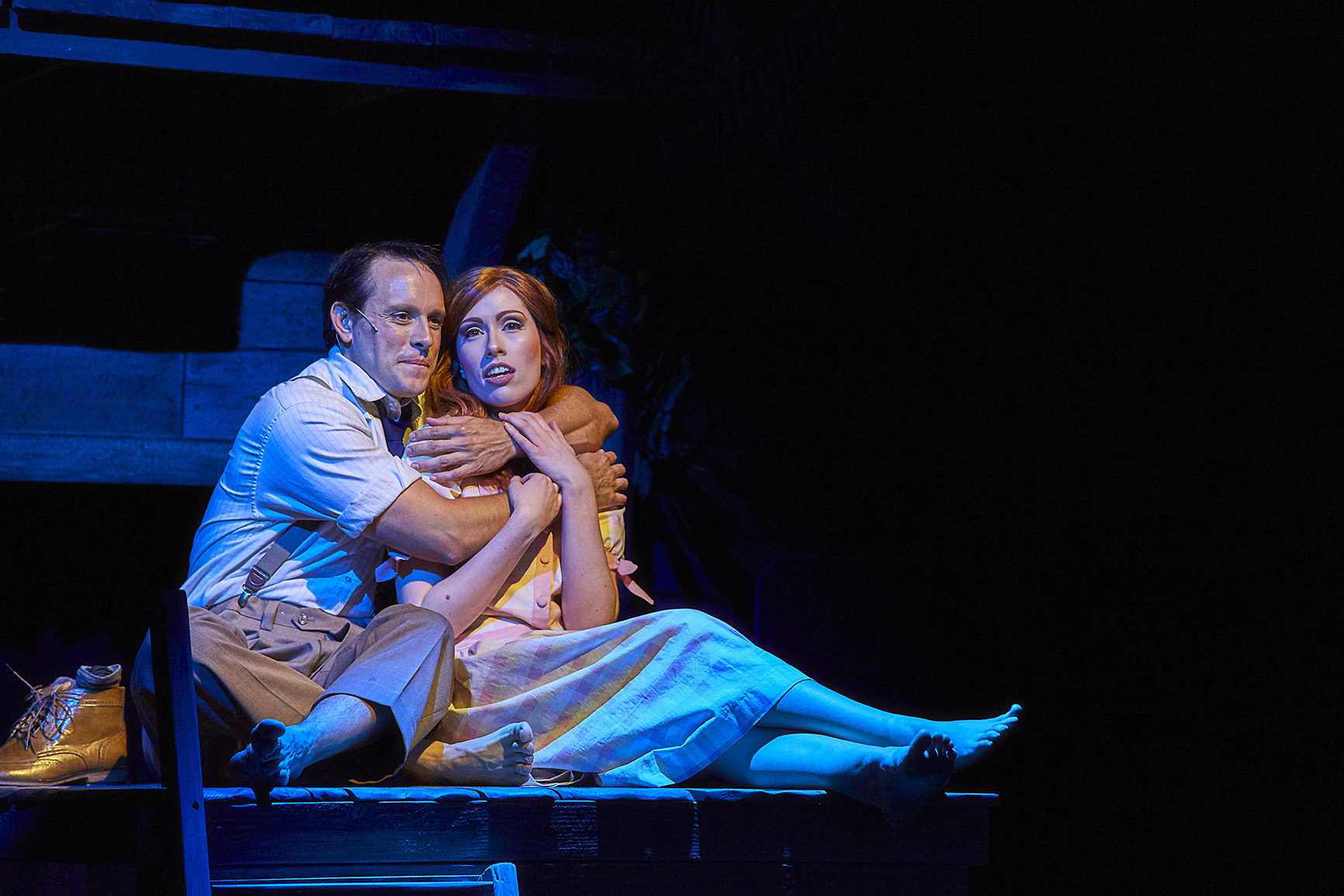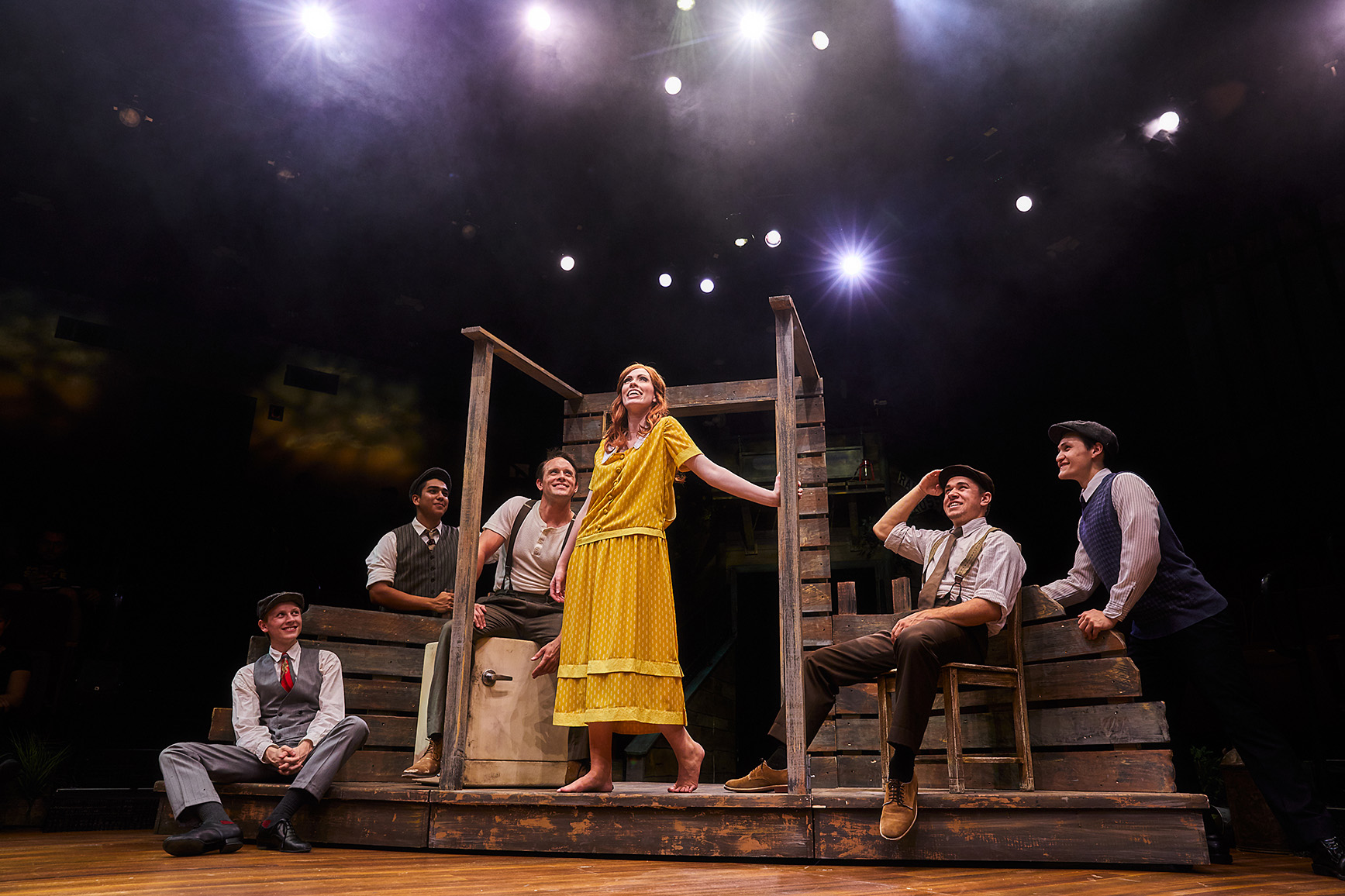 From Grammy, Emmy, and Academy Award-winning Steve Martin and Grammy Award-winning Edie Brickell. Broadway's Bright Star tells a sweeping tale of family, love, and redemption set against the rich backdrop of the American South in the 1920s and '40s. The story unfolds as a rich tapestry of deep emotion, beautiful melodies, and moving performances. An uplifting theatrical journey that holds you tight in its grasp, Bright Star is as refreshingly genuine as it is daringly hopeful. Disclaimer: We don't want to give away the the complete narrative of our show, but it is a beautiful portrayal of the resolve of the human spirit to go on, and ultimately triumph, even under some of the most dire of circumstances. In our play there are some brief, but difficult moments. A few crucial scenes of the story which may be disturbing to a few, but without which there could be no story. We present these scenes with as much sensitivity as possible without diminishing their importance or impact. These moments create the backdrop against which our story can breathe, live, and hopefully teach and inspire us to be the best we can be. This powerful show is THE must see show of our season! 

From the very first moment of the show to the last exhilarating note, audiences will love this powerful, beautiful show. The book which was written by actor/comedian Steve Martin, is based on an actual true story and folk song. The music was written by Steve Martin and pop singer/songwriter Edie Brickell with lyrics by Edie Brickell. It was nominated for 5 Tony awards and won the 2016 Drama Desk Award for Outstanding Music and the Outer Critics Circle Award for Outstanding New Broadway Musical. The story revolves around two characters whose lives are strangely intertwined. Set in the Blue Ridge Mountains of North Carolina in the 1940's with flashbacks to the 1920's, the story revolves around Billy Cane, a young man who has returned from war only to find his mother has died. He decides to move to Asheville to become a writer and is hired by Alice Murphy, the Asheville Southern Journals stern, no-nonsense editor, where a strange connection between the two is felt. The story flashes back and forth between 1945 and the early 1920's as a dark secret is discovered and eventually brought to light resulting in Billy and Alice learning the truth of their pasts and themselves. The story is ultimately a triumph of love, understanding, and optimism. Steve Martin's witty, comic dialogue and Brickell's country/bluegrass score deliver a bright and utterly charming night at the theater sure to move, entertain, and delight one and all.


Cast List
Heidi-Liz Johnson as Alice Murphy
Cameron Rollins as Jimmy Ray Dobbs
Taylor Hudson as Mayor Josiah Dobbs
Allan DeWitt as Billy Cane
Amanda Glenn as Margo Crawford
Tom Killam as Daddy Cane
Mary Jane McCloskey as Mama Murphy
Brandon Zale as Daddy Murphy
Abbi Cavanaugh as Lucy Grant
JT Ziervogel as Daryl Ames
Hunter Cuison as Max/Ensemble
Kyle Webb as Stanford Adams/Ensemble
Emily Woodward-Shaw as Edna/Ensemble
Jordan Zemp as Florence/Ensemble
Ariana Lucius as Woman/Ensemble
Sarah Cleeland as Ensemble
Albert Johnston as Ensemble
Alex Partida as Ensemble