The 39 Steps |  Comedy
October 8, 2020 - November 21, 2020

By Patrick Barlow and John Buchan
Directed by David Dietlein
Run Time: 2 hours and 30 minutes
What do you get when you mix a spellbinding Hitchcock murder mystery with a juicy spy novel? Oh, and then just for fun, top it off with a generous dash of Monty Python zaniness? One of the funniest and most enjoyable nights at the theater you've had in years, that's what! A cast of four actors portray more than 150 characters in this mad-cap, entertaining adventure. Lightning-fast changes from hero to villain, from man to woman to child, will keep you gasping for breath as our enthralling story turns into a maze of murder, espionage, and flirtatious entanglements. Winner of two Tony Awards and proclaimed "Absurdly enjoyable" by the New York Times, this show is not to be missed!
Please Note: Only certain performances are eligible to use any gift cards as payment. To pay with a gift card, select a date with an asterisk* next to the title. For more information, visit Cancelled Performance FAQ's .

Youth Tickets for $22 (ages 5-17) must be purchased by calling the Box Office.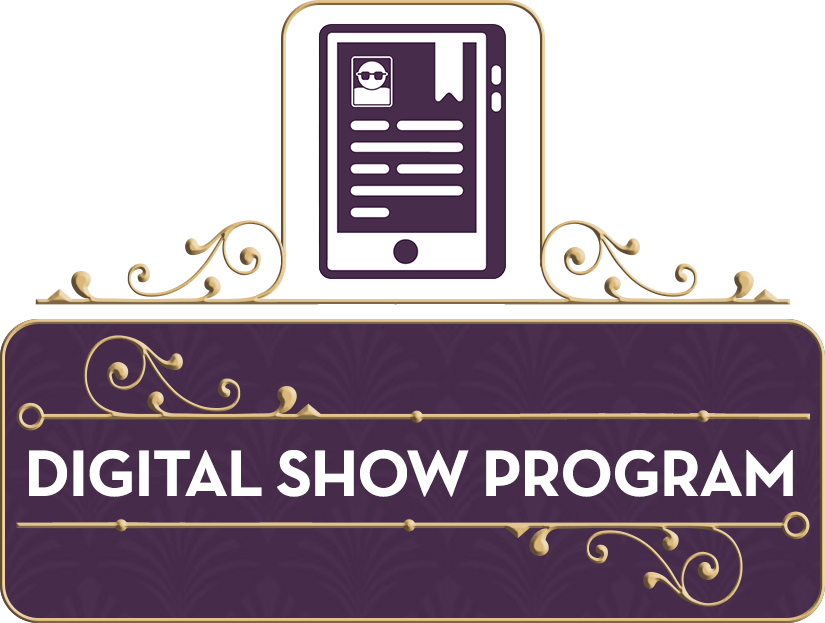 Cast Lists
BLUE CAST
Josh Hunt as Richard Hannay
Amanda Valenzuela as Annabella/Margaret/Pamela
Raymond Barcelo as Clown 1
Justin Howell as Clown 2
Kyle Webb as Foley Artist
GOLD CAST
Rob Stuart as Richard Hannay
Alaina Beauloye as Annabella/Margaret/Pamela
David Michael Paul as Clown 1
Jere Van Patten as Clown 2
Kyle Webb as Foley Artist