A Christmas Carol  |  A Play with Music
December 1 - December 26, 2022

By Charles Dickens
Directed by David Dietlein
Music Directed by Lincoln Wright
Choreographed by Cambrian James
Run Time: approximately 2 hours

A Hale Holiday Classic! Our spectacular, heart-warming version of Dickens' classic tale of redemption is magically brought to life. This production is rich with traditional carols, stunning costumes, and memorable characters that are guaranteed to enrich the holiday season for you and your family. Now celebrating its 20th year in Gilbert!
Adult $42 - $60  | Youth $28 - $45

Please Note: Group & Season Ticket rates are only valid from December 1st through December 14th and need to be booked by calling the Box Office.
*Tim Dietlein will join the Green Cast as Ebenezer Scrooge on this performance.
**Rob Stuart will join the Red Cast as Ebenezer Scrooge on this performance.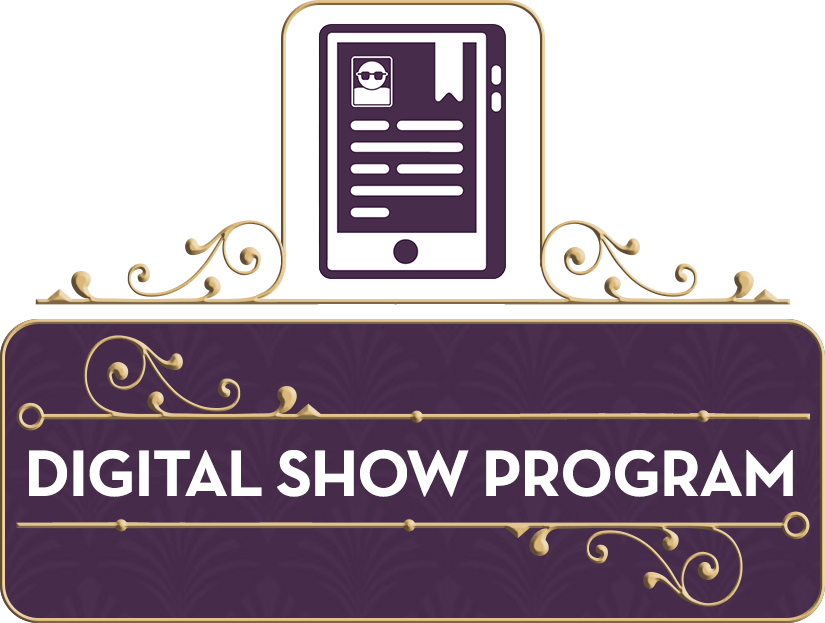 Cast List

Green Cast List
Artists subject to change without notice.
Rob Stuart as Ebenezer Scrooge
Joey Morrison as Bob Cratchit
Nick Gunnell as Fred/ Businessman 1
Raymond Barcelo as Marley / Old Joe
Amanda Valenzuela as Christmas Past / Christina / Laundress / Head Mourner
Adam Guinn as Ghost of Christmas Present / Businessman 3 / Poulterer
Paul Hoch as Ghost of Christmas Future / Town Crier
Noah Delgado as Young Scrooge / Robert
Lily Nelson as Belle / Narrator 2
Ariana Lucius as Fred's Wife / Ensemble
Brie Wadsworth-Gates as Topper's Girl / Ensemble
Lincoln Wright as Mr. Fezziwig / Charity 1 / Undertaker
Justin Howell as Narrator 1 / Charityman 2 / Jenkins / Topper / Businessman 2
Albert Johnston as Dick Wilkins / Ensemble
Ivana Martinic as Mrs. Cratchit / Mrs. Fezziwig / Narrator 3 / Charwoman
Taylor Peel as Martha Cratchit / Beggar Woman
Bennett Smith as Peter Cratchit / Sled Boy
Iris VanSlyke as Belinda Cratchit / Little Fan
Zack Nelson as Doug Cratchit / Boy Scrooge
Charlotte Harris as Carol Cratchit / Want
Henry Swiatkowski as Tiny Tim / Ignorance

Red Cast List
Artists subject to change without notice.
Tim Dietlein as Ebenezer Scrooge
Bryan Stewart as Bob Cratchit
Danny Karapetian as Fred/ Businessman 1
Karl Haas as Marley / Old Joe
Holly Payne as Christmas Past / Christina / Laundress / Head Mourner
Trevon Powell as Ghost of Christmas Present / Businessman 3 / Poulterer
Travis Dietlein as Ghost of Christmas Future / Town Crier
Kale Burr as Young Scrooge / Robert
Ellie Crandall as Belle / Narrator 2
Karissa Anderson as Fred's Wife / Ensemble
Kayleah Wilson as Topper's Girl / Ensemble
Hans Keller as Mr. Fezziwig / Charity 1 / Undertaker
Jared Kitch as Narrator 1 / Charityman 2 / Jenkins / Topper / Businessman 2
Jake Ashton as Dick Wilkins / Ensemble
Bonnie Romney as Mrs. Cratchit / Mrs. Fezziwig / Narrator 3 / Charwoman
Diana Stapley as Martha Cratchit / Beggar Woman
Charlie Hall as Peter Cratchit / Sled Boy
Beatrice Romney as Belinda Cratchit / Little Fan
Jacob Toren as Doug Cratchit / Boy Scrooge
Gigi Romney as Carol Cratchit / Want
Maxwell Harrison as Tiny Tim / Ignorance